Five Predictions Regardless of November's Results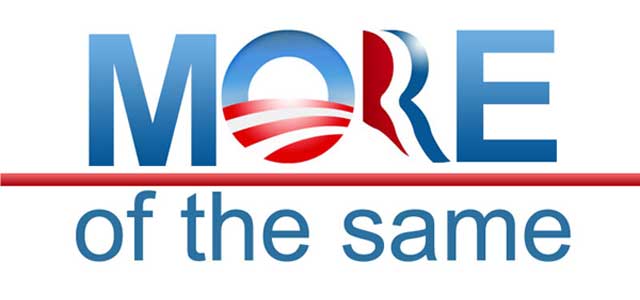 Five Predictions for the next four years regardless of who wins in November:
1. The National Debt will be greater than it is today
The Republicans play politics with the national debt. They even put a debt clock front and center on display at their convention in Tampa FL. However, they will not balance the budget. They will not make any cuts in spending. They may slow down the rate of growth in spending but not at a serious enough rate to actually balance the budget. Under their plan, as well as the Democratic one, the national debt will see an increase.
2. The United States Dollar will be weaker in four years than it is today. The Federal Reserve monetary system will continue to weaken the dollar by inflation.
The United States Government will continue to lean on the Federal Reserve to loan money and buy up T-Bills and increase the money supply to pay its bills. Long story short it will take more hard earned money to buy the same amount of goods.
3. The United States will continue to have deficit spending budgets
See prediction 1. Neither party will have a balanced budget by2016.
4. The Congress will vote to increase the National Debt Ceiling at least twice
Due to the current spending increases proposed by both parties the national debt will grow past the current ceiling. The only difference is that whatever party that is not in power will complain about the spending threats and the party in control will threaten the American people that social security and the military won't get paid.
I say at least twice because the first limit increase will be a compromise to a lower limit so that the opposition can say "we did force some cuts." In reality it will not be cuts BUT slower rates of growth to future spending over the next 10 years. Just like previous limit increases when only 38 Billion over the next 10 years was cut. Mind you that annually we are plunging 1.5 Trillion more into debt every year.
5. The United States will continue to engage militarily in foreign affairs that have nothing to do with our national security.
This is a no brainer. The 2008 candidate that was for "peace" and ending the wars has escalated them. If he is re-elected there won't be a sudden change of policy.
The 2012 Republican nominee have vowed to continue and increase this same policy.